| | | |
| --- | --- | --- |
| | Marsico Hall Microscopes Facility (MHMF.ORG) | |
Mapping a Shared Directory (on a Windows Server Computer) to a Drive Letter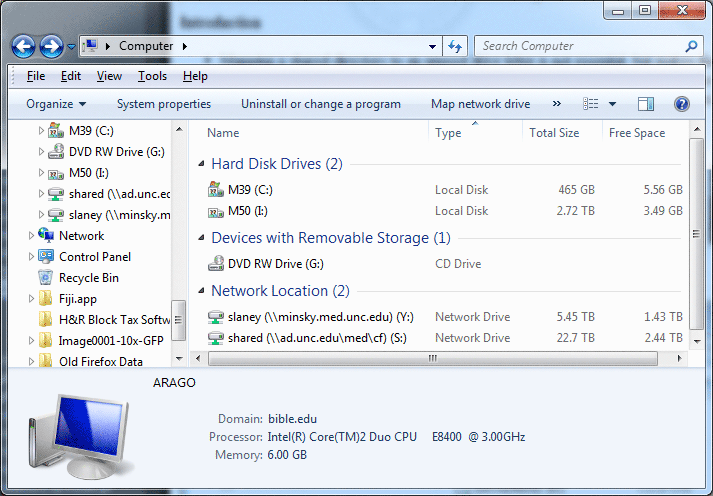 Quick Guide
Introduction:
Mapping to a drive letter:
Open a "Computer" window or hold down the windows-key and press the letter E
Or click on "Computer" on an already open "Computer" window
Click on "Map network drive"
Note "Domain: AD" means domain has defaulted to AD (the Onyen domain) and needs to be over ridden (see just below) for the \\minsky server
Enter your MHmicroscopy user name (sometimes called \\minsky user name). Don't forget the domain "mhmicroscopy\" before your user name.
Enter your MHmicroscopy password
Check "Remember my credentials" (only works on computers not joined to the AD domain)
Mapped successfully!
---