| | | |
| --- | --- | --- |
| | Marsico Hall Microscopy Fellowship (MHMF.ORG) | |
Olympus VS200 - Whole Slide Scanner with Slide Loader
Location: Marsico Hall



NEW The upgrade to VS200 ASW version 3.4.1 scanner software was completed May 19, 2023
NEW The free Windows viewer OlyVIA 4.1 (works on Windows 11) or OlyVIA 3.4.1 (Does not install on Windows 11) is now required to view the files produced by the VS200 ASW scanner

Warning: Install the OlyVIA viewer obtained from:
- \\minsky.med.unc.edu\vs200 file server
- \\minsky.med.unc.edu\vs120 file server
- The VS200 slide scanner D:\_olyvia_4-1-27564
- The VS120 slide scanner E:\_olyvia_4-1-27564
- From the official Olympus web site

DO NOT USE any version of OlyVIA from web sites which are not verified Olympus sites. E.g. Do not go to "olyvia.software.informer.com", "freedownloadmanager.org", "olympus.informer.com". These and other sites possibly provide software which contains malware. Be very careful of where search engine results direct to.

Warning: Any version of OlyVIA which is 3.8, or later than 4.1 possibly contains malware!

Notices:


VS200 booking Calendar is

here

:



VS200 ASW Version 3.4.1 Notes:
Load slides into trays with slides pushed to the back and right. Slide label to the back.
Load trays into hotel by gently pushing the tray to back and to the left (This is important so that slide presence is reliably detected)
Slide and tray selections has changed and is different from the old v3.2 software - see 'Batch Scan'
It is OK to store empty trays in the hotel (taller cabinet on the right).
When storing trays in the rack under the table please put plastic sheet or cardboard between them
OlyVIA v3.4.1 the free viewing software, and versions before, does not install on Windows 11. However it will install on Windows 10 and still run when the system is upgraded to Windows 11 from Windows 10. Get OlyVIA 4.1 which installs on Windows 10 & 11.
30 Aug 2022 setup
Current setup with robotic slide feeder on the right
VS200 booking Calendar is here:

Points to note:
Cleaning off immersion oil:

The 60x 1.35NA objective needs to be cleaned if the previous user, or you, used 60x oil objective.
After 60x oil immersion scanning is done the tray will need to be removed (see Exchange Trays) and the oil cleaned off before more scanning can be carried out with other objectives

If you encounter problems please note the tray serial number, slide position in question, and "Project" used and your slide label information.

Tray
Number
Tray serial
number
Height at slide position (um)**
z offset*


(um)

z offset




(old)

Status
1
2
3
4
5
6
avg
1

35001739

172
156
156
152
169
169
161
0
-1
In service
2

35001522

-35
20
Recalled
3

35004731

-55
-46
-29
-6
15
38
-14
-225
-174
In service
4

35004733

-28
-45
-45
-39
-16
25
-25
-166
-139
In service
5

35005150

-46
-31
-13
23
46
65
7
-137
-100
In service
6

35005151

40
41
47
55
69
81
56
-132
-87
In service
7
35003711
42
58
62
64
68
69
61
-119
In service
8
35004493
48
54
64
72
74
79
65
-126
In service

*20x $1600 calibration slide 2022-12-16
** ASW version 3.4.1 2023-05-19 (new tray thickness calibration protocol)
Mapping Drive Letters to servers (connecting to a serer, e.g. \\Minsky or CF-shared or CF-groups):
See http://microscopy.unc.edu/shares on how to connect to e.g.:

\\minsky.med.unc.edu\vs200, \\minsky.med.unc.edu\vs120, \\minsky.med.unc.edu\vs320
CF-shared, CF-groups, \\ad.unc.edu\med\cf\shared, \\ad.unc.edu\med\cf\shared
Shared/groups in your department and other file server shared directories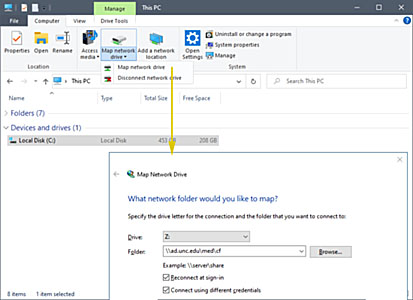 `
Important Considerations:
General Considerations:
Store scans on the D: drive. In an emergency data may be stored on E: or C:. Avoid using the C: drive and desktop.
Olympus states not to scan directly to mapped network drives. Scanning to mapped drive letters slows down scanning. Data corruption is possible when the data stream is disrupted by network traffic jams or transient disconnections.
Connecting to a server (mapping to a driver letter) e.g. CF Shared, \\minsky.med.unc.edu\vs200, \\minsky.med.unc.edu\vs120, \\minsky.med.unc.edu\vs320
It is best to scan to D: and copy files later to servers.
The VS200 software does not work properly when saving to unc network shares of the form \\minsky.med.unc.edu\VS200 (i.e. network connection without a drive letter)
COVID-19 Mitigations: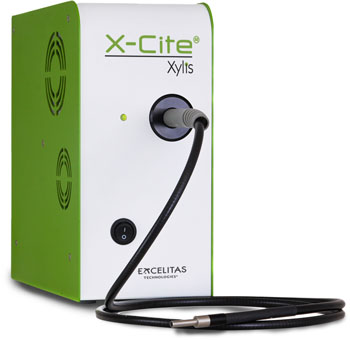 The System:
6 Slide holder - 3" by 1" slides 1.0 mm thick. Covers Slip should be #1.5 (170 um)
Transmitted light - LED lamp
Fluorescence - 6 channel DAPI like, FITC like, Rhodamine like, TexasRed like, CY5 like & CY7 like, slot space available for future upgrade e.g. CFP
LED Fluorescence light - X-Cite Xylis XT720S
Fluorescence - DAPI, FITC, CY3, CY3.5 (mCherry), CY5, CY7

Position
Channel
Ex (nm)
BS (nm)
Em (nm)
Cube
Similar fluorophores
1
transmitted
none
2
DAPI
392/23

(380-404)

409
447/50

(422-472)

LED-DAPI-A-OMF
Hoechst
3
FITC
474/27

(460-488)

495
525/45

(502-548)

LED-FITC-A-OMF-ZERO
GFP, Alexa 488, CY2, Opal 520
4
TRITC
554/23

(542-566)

573
609/54

(582-636)

LED-TRITC-A-OMF-ZERO
Opal 570, CY3, Alexa 555
5
mCherry
578/21

(567-589)

596
641/75

(604-679)

LED-mCherry-A-000-ZERO
Alexa 594, Opal 620, Texas Red
6
CY5
635/18

(626-644)

652
680/42

(659-701)

LED-CY5-A-OMF-ZERO
Alexa 633/647, Opal 650, Draq5
7
CY7
735/28

(721-749)

757
809/81

(706-850)

LED-Cy7-A-000
CY7Alexa 750, Opal 750
8
spare
none

CMOS camera fluorescence - Orca Fusion sCMOS camera
Color camera for transmitted light/chromogenic sample imaging
Slide label reader for Bar codes & QR codes
Objectives:

Objectives
Mag.
NA
type
WD
corrections
cover slip
Immersion

Pixel size




monochrome/Orca-Fusion

Pixel size




color camera

2x
0.06
PLN *
5.8 mm
-
#1.5
dry
3.25

um

2.738

um

4x
0.16
UPLXAPO
13 mm
-
#1.5
dry
1.625

um

1.369

um

10x
0.40
UPLXAPO
3.1 mm
-
#1.5
dry
0.650

um

0.5476

um

20x
0.80
UPLXAPO
0.60 mm
-
#1.5
dry
0.325

um

0.2738

um

40x
0.95
UPLXAPO
0.18 mm
coverslip thickness
0.11-0.21 mm
dry
0.1625

um

0.1369

um

60x
1.42
UPLXAPO O
0.15 mm
-

#1.5

oil 1
0.1083

um

0.09127

um

1 Standard immersion (carbon) oil (RI=1.515)
* Not suitable for CY5 or CY7
Viewing Software:
OlyVIA is the fastest and most convenient way to review scans. Limited processing capabilities. Only for Windows

OlyVIA 4.1 for Windows 11 & earlier

Available at \\minsky.med.unc.edu\VS200\OlyVIA_4-1-27564

(mhmicroscopy domain account required. Ask Michael)

Copy installation files to C: drive (

Best not to install from a drive letter mapped to a network drive

).

Administrator privileges are required to install it on your computer.

OlyVIA 3.4.1 for Windows 10

Available at \\minsky.med.unc.edu\VS200\OlyVIA_3-4-1-26606
Copy installation files to C: drive (

Best not to install from a drive letter mapped to a network drive

).

Administrator privileges required to install it on your computer. If your computer is joined to the AD domain (onyen sign in) contact OIS. If your computer is on the MHmicroscopy domain sign in contact michael.

Also available at https://www.olympus-lifescience.com/en/software-download/

(Registration required)

OlyVIA version for Windows 11 installation is available use version 4.1 or, when availbe, later. However OlyVIA 3.4.1 can be install in Windows 10 and later upgrade to Windows 11 upgraded. OlyVIA will run OK in Windows 11 but must be installed under Windows 10.

FIJI for processing, quantitation and analysis on Windows, macOS, Linux - Ask michael for tips
VisioPharm pathology software
QuPath pathology software
Using the system:
Quick startup/shut down guide - ask Michael
Powering up:

Power on at bottom right of smaller box - green light will be lit
LED light source - X-Cite Xylis
B/W camera
Note: fluorescence light & B/W camera must be on even if transmitted light imaging is being carries out
Network connections:
When signed on with an mhmicroscopy domain account browse to \\minsky.med.unc.edu in a "This PC" window and select desired resource share. Right click on share and map to a free drive letter
It is possible to map to other UNC servers -
See http://microscopy.unc.edu/shares for details
---